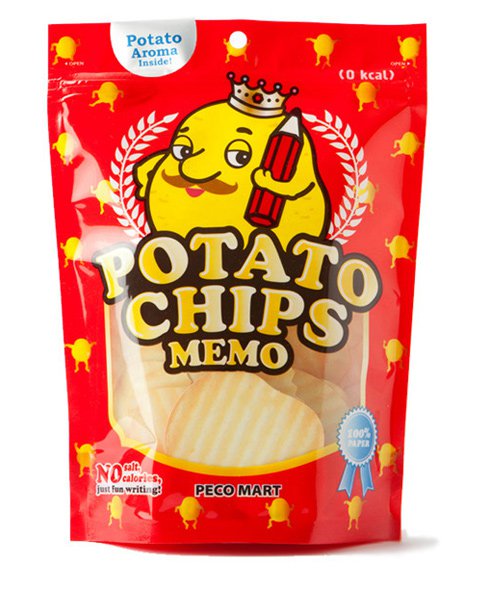 Snack Memo is a memo paper.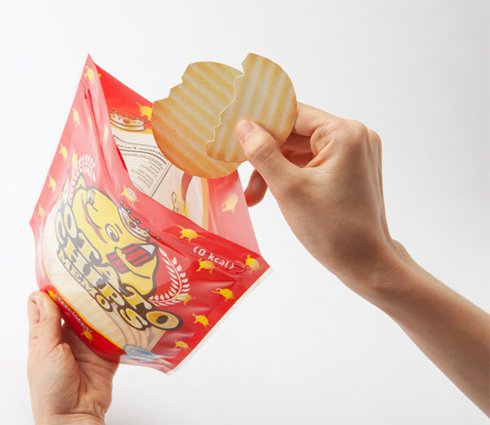 This is potato-chips memo paper.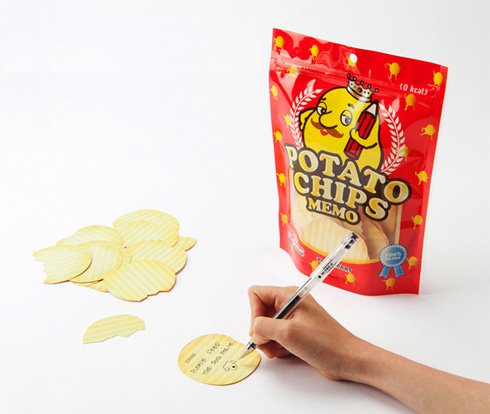 You can write memo as many as you want, but with zero calorie.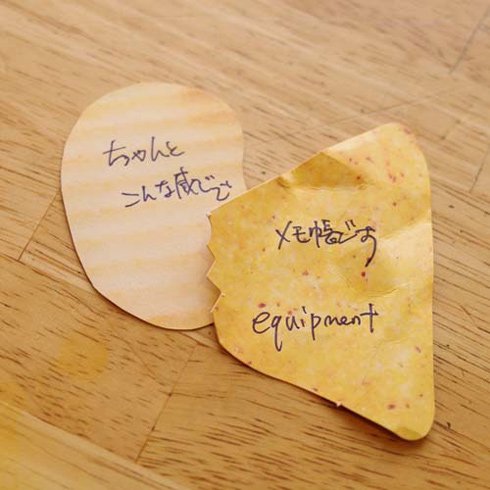 When you take a memo in it, it looks like this.
We have Nacho chips too.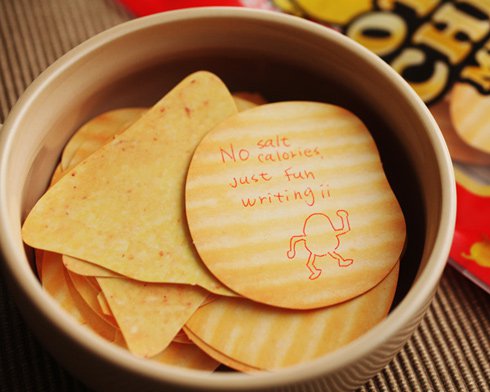 With flavor of potato.
You can buy it from this store.