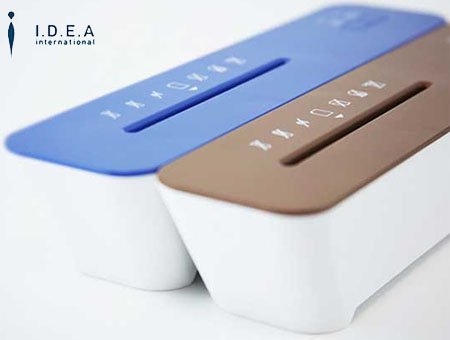 Compact Shredder Bridge is a shredder.

The size is like this. Set of the shredder on the recycle bin.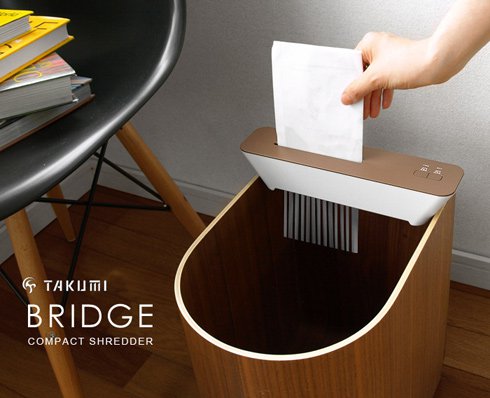 Thus it becomes a paper shredder.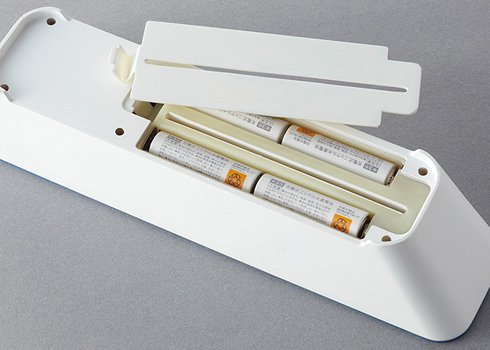 The shredder moves battery.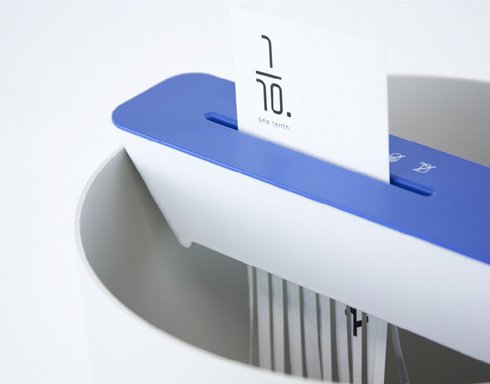 It fits a lot of recycle bin.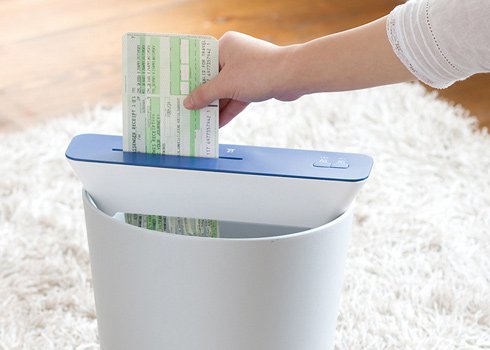 It looks nice that waste paper is run for the recycle bin.
You can buy it from this store.