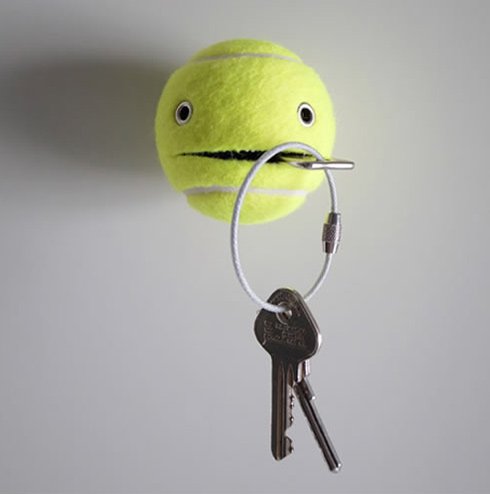 Mr.Wilson is a tennis ball.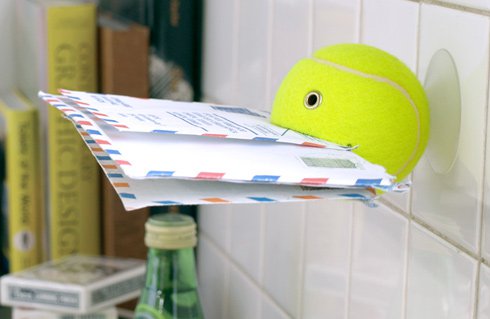 The tennis ball has a sunction pad.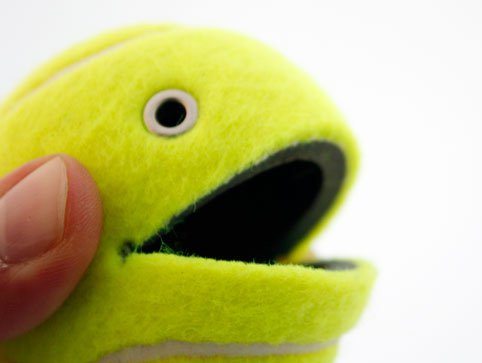 Pushing both cheeks, the ball opens its mouse.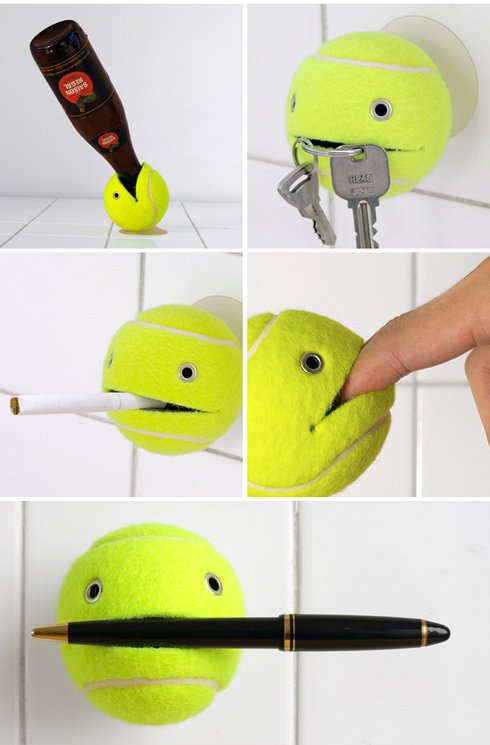 Various things can be bit on the mouse.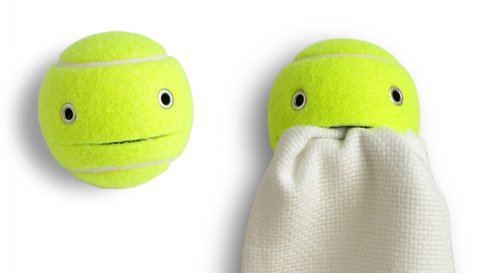 It can be a holder for towel. Mumbling.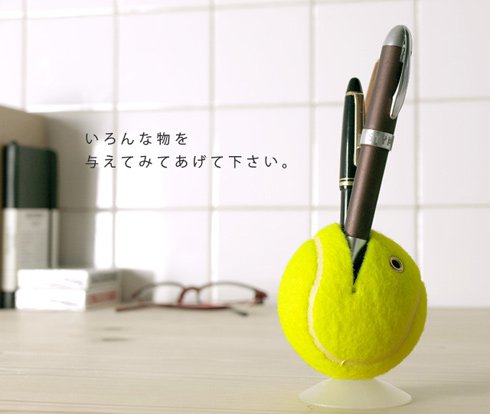 It also can be a pen stand on the desk.
You can buy it from this store.