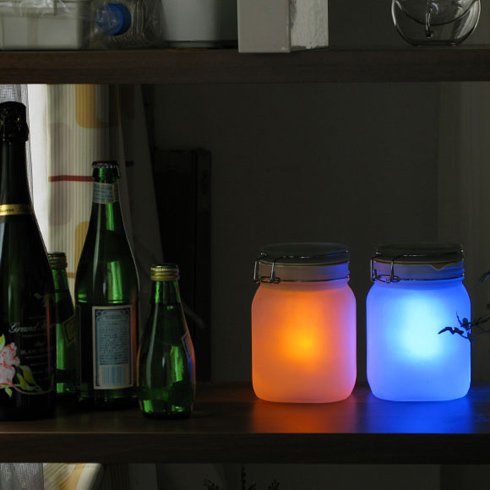 Sun Jar/Moon Jar is a lamp.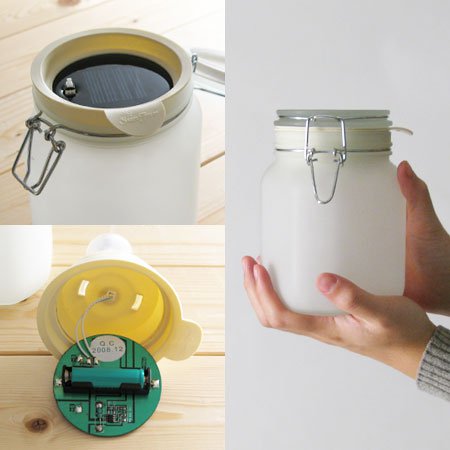 The size is like this. This jar contains a Solar cell.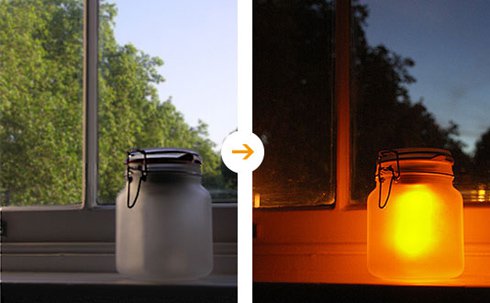 Place it where sun shines. And at dawn it glows.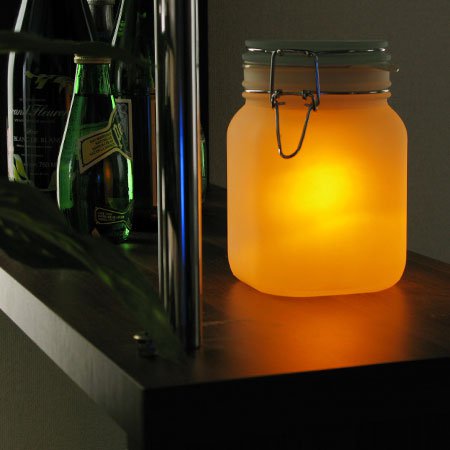 'Sun Jar' emits a sunset-like faint orange.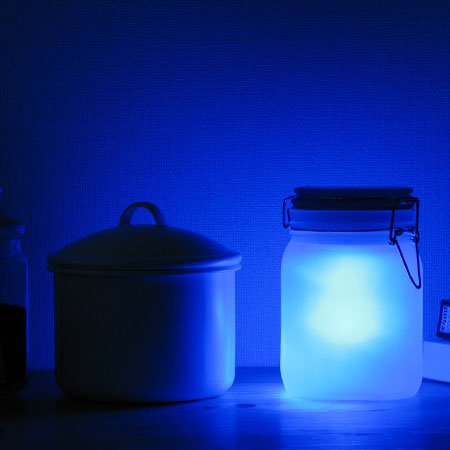 'Moon Jar' emits a moonish cool glow.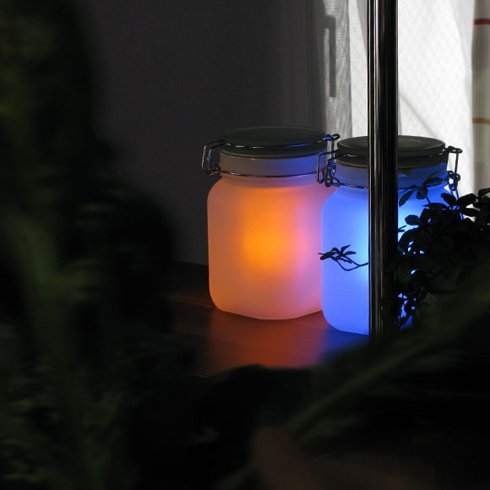 Light blooms from these jars.
You can buy it from this store.