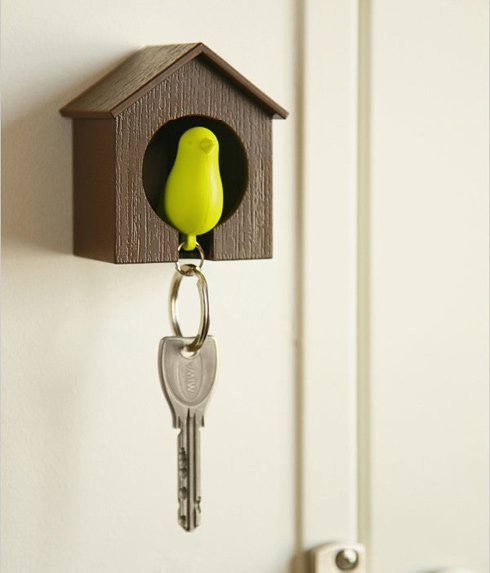 SPARROW KEY RING is a key ring.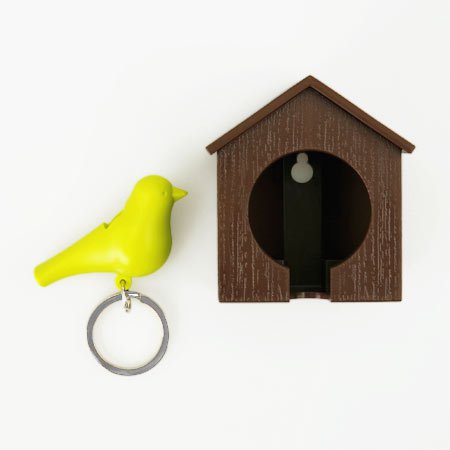 Set of key ring of little bird and house.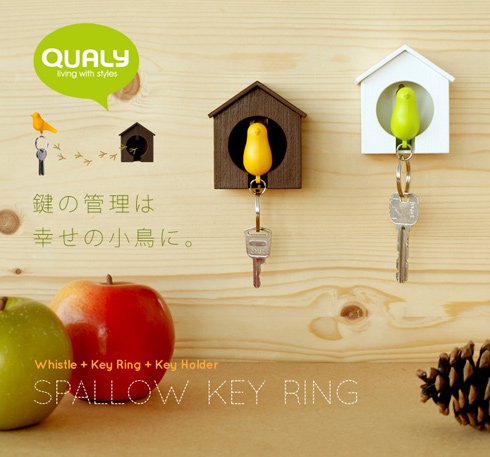 Keep it like this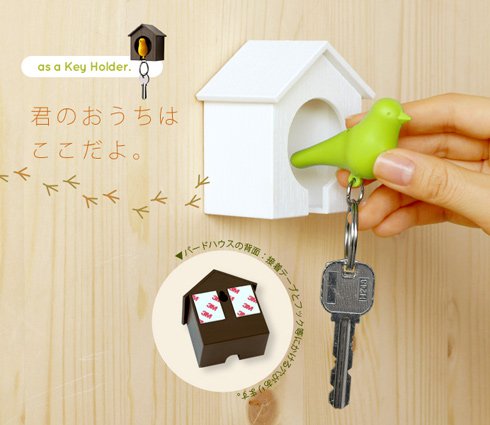 You put it on the wall with adhesive tape or hook on.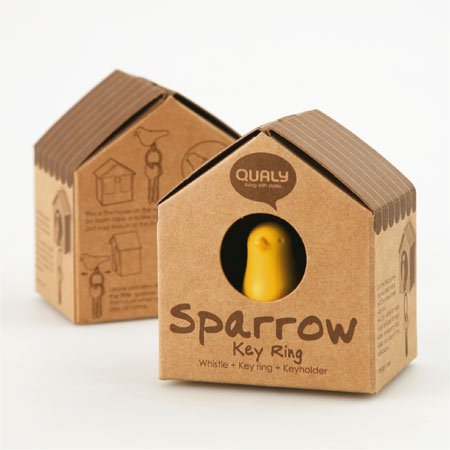 It is in a package like this. "Howdy!"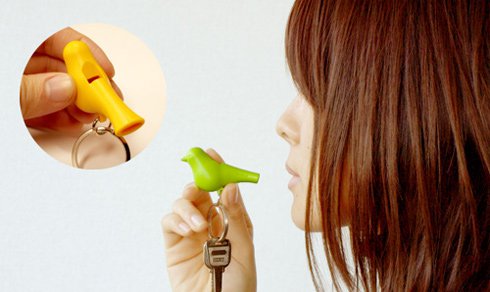 The little bird is a whistle. "Peep peep"
You can buy it from this store.