A Dustbin Most Beautifully Squashed.
BinBin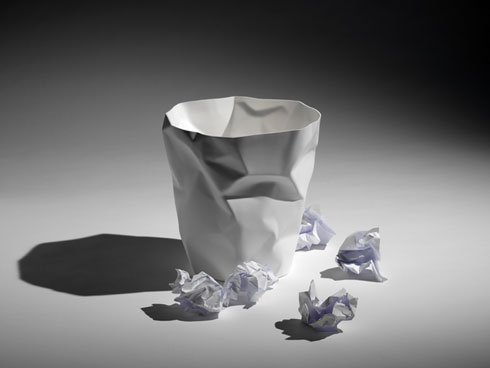 BinBin is a dustbin.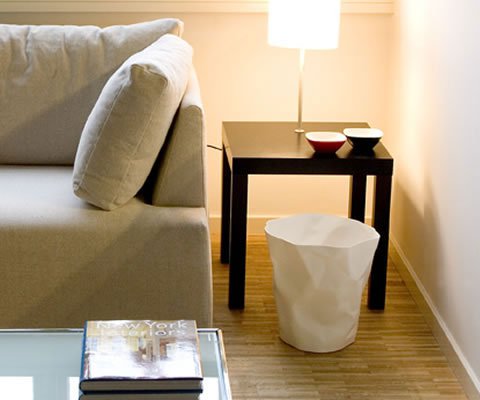 It is the most beautifully shaped dustbin, and was made by squashing a real miniature figurine by hand.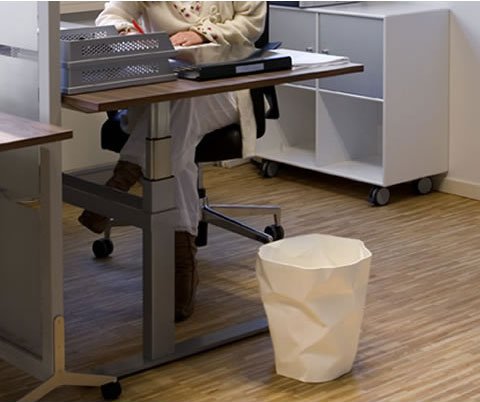 The crumpled up surface of this dustbin makes it look more real than the real paper trash.
You can buy it from this store.