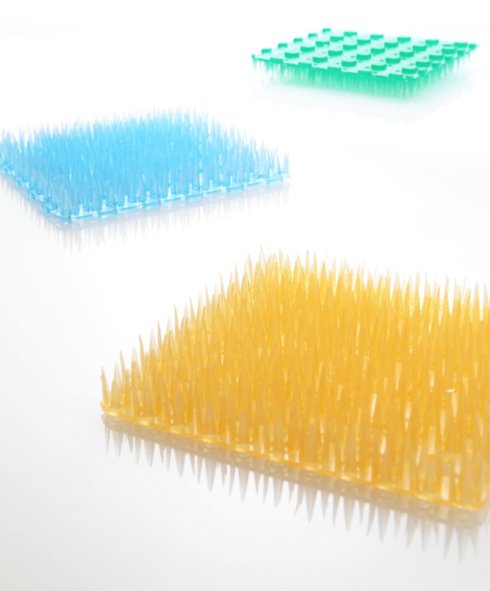 PlaTawa is a scrubbing brush.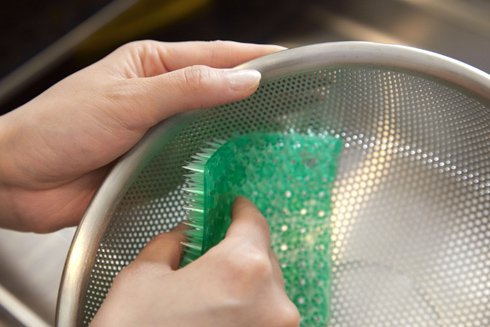 Allows you to clean sieves, or any other utensils with holes or uneven surfaces.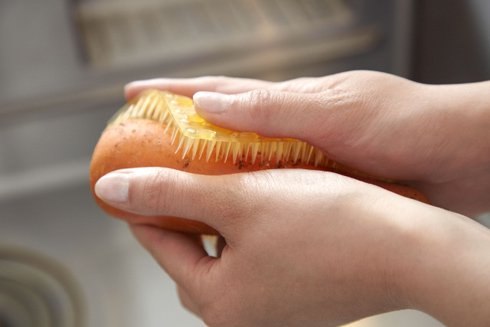 You can use it to get rid of dirt on vegetables.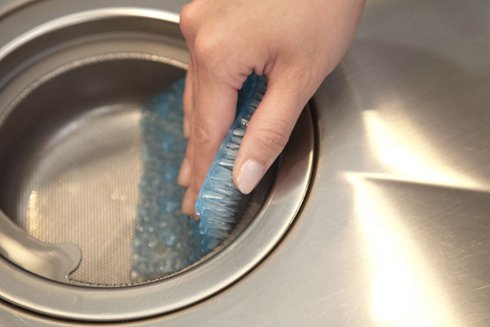 Why not use different colours for different purposes.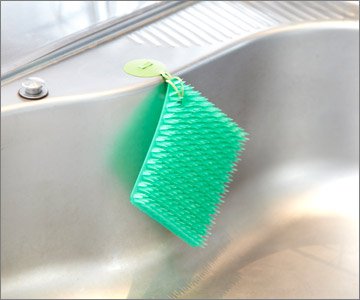 Leave it hanging so that it dries out easily.
You can buy it from this store.