The rechargeable heat packs are also portable battery.
e-kairoR+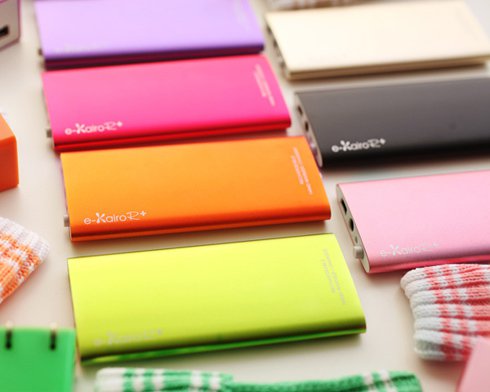 e-kairoR+ is a hand warmer .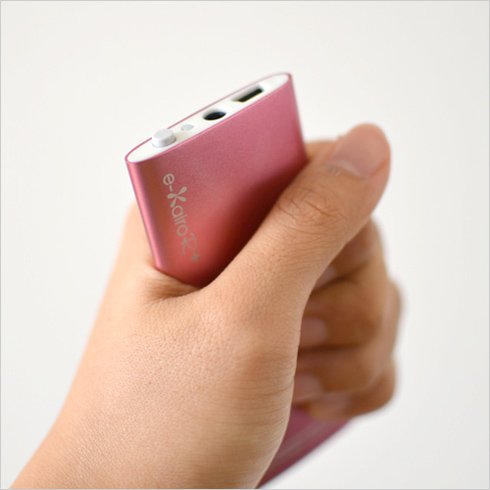 The size is like this.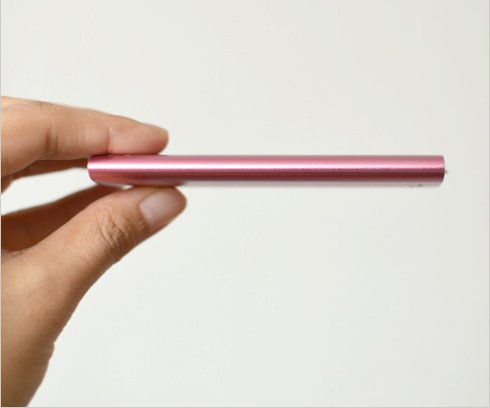 It's about this thick.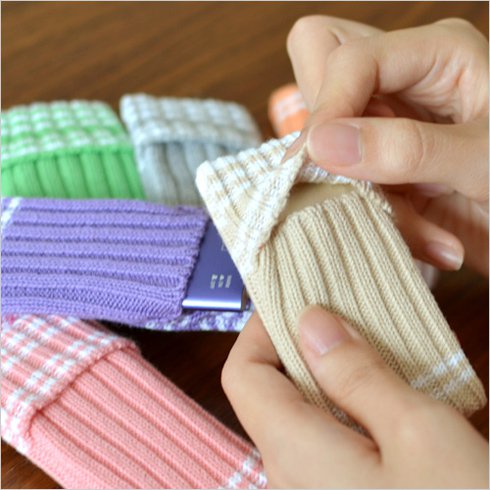 They are including knit cases.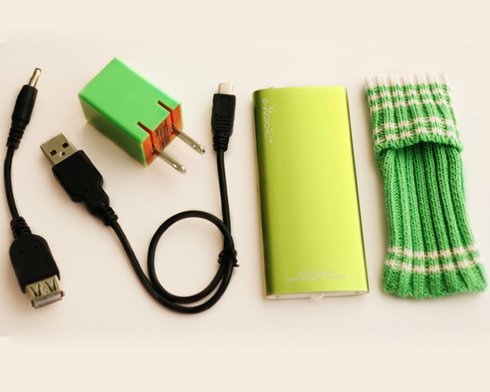 You can charge from the outlet, PC or USB cable. Three hours charge holds up the warm to 2 hours.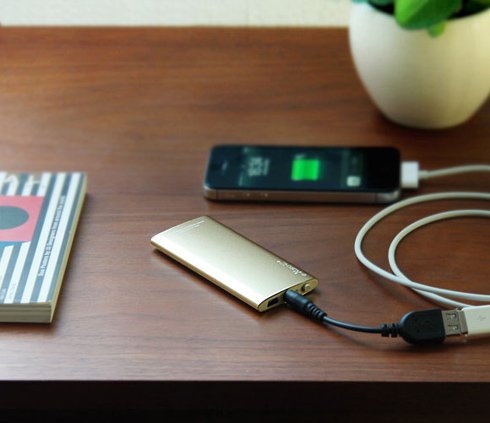 Also, you can use as the external battery for cell phones.
You can buy it from this store.