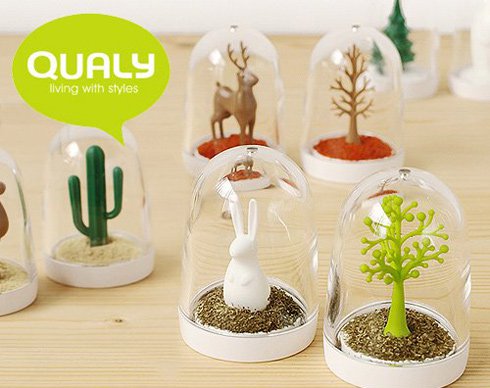 QUALY SEASONING SHAKER is a container for seasonings like salt..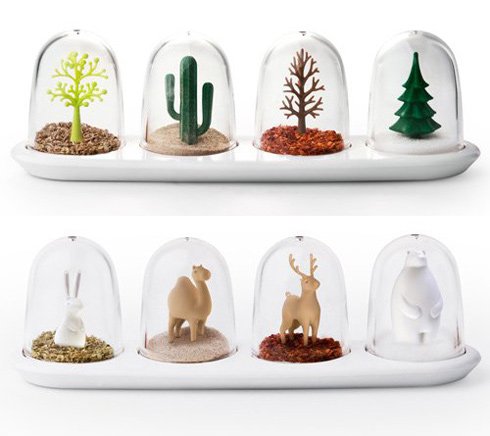 They're shaped like snow globes.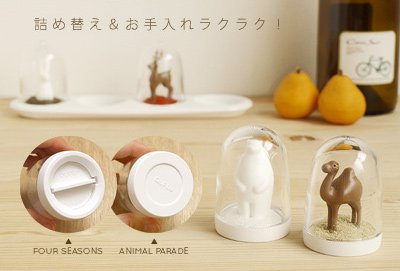 You insert the seasonings from the bottom.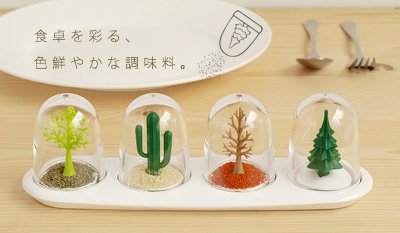 Like shown in the diorama.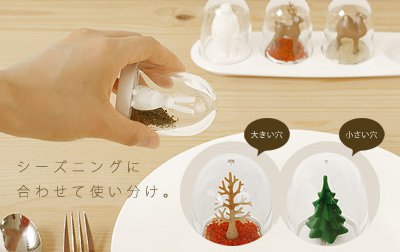 The seasonings come out from the holes in the top.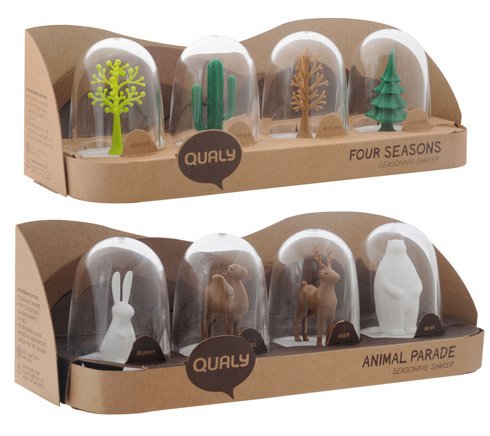 The seasonings change into interior decorations.
You can buy it from this store.