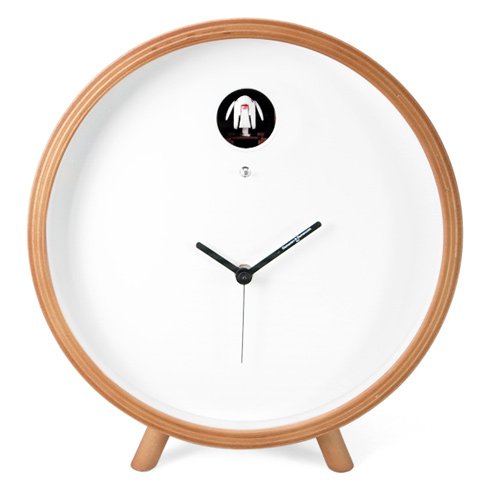 Diamantini & Domenicon plex desk clock is a tabletop clock.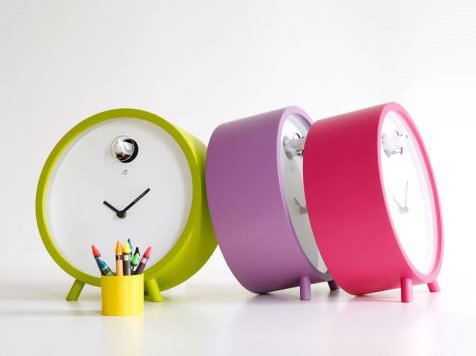 It's pretty solid.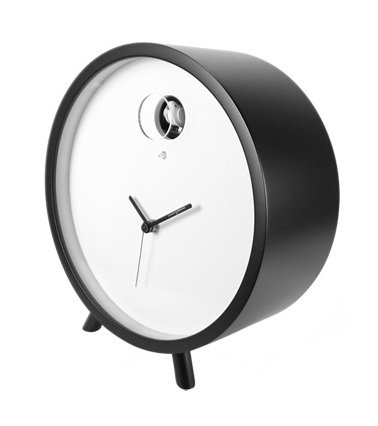 Every hour on the hour a small bird will appear and sing.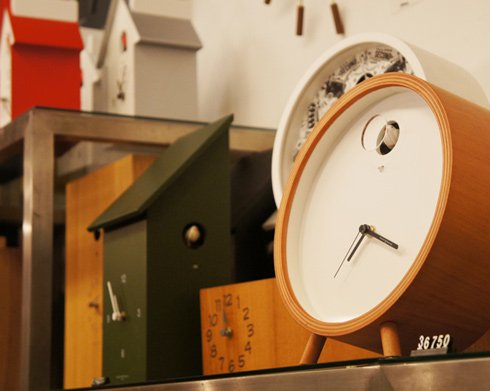 It comes with a sensor so the bird will sleep at night.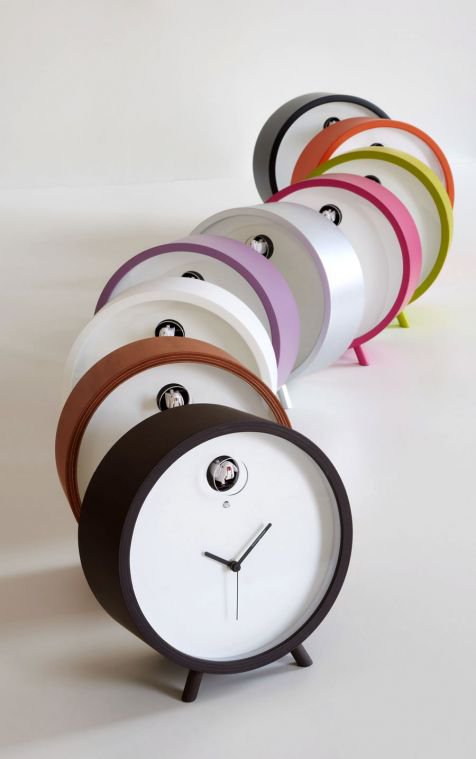 It's quite refined without any dials.
You can buy it from this store.