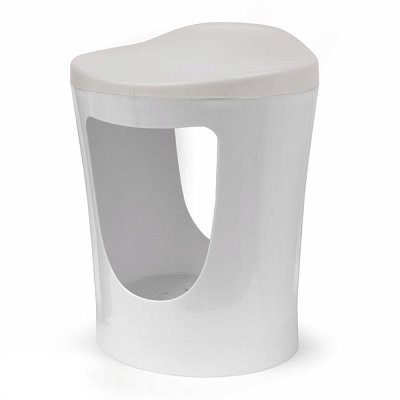 umbra FLO CHAIR is a bath chair.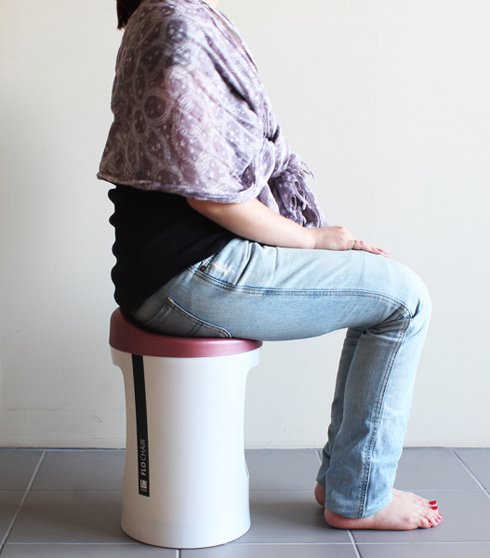 Looks like this in use.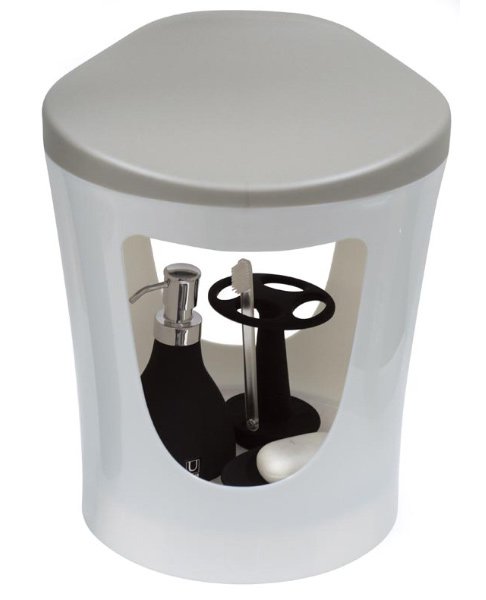 Able to put in shower gel containers.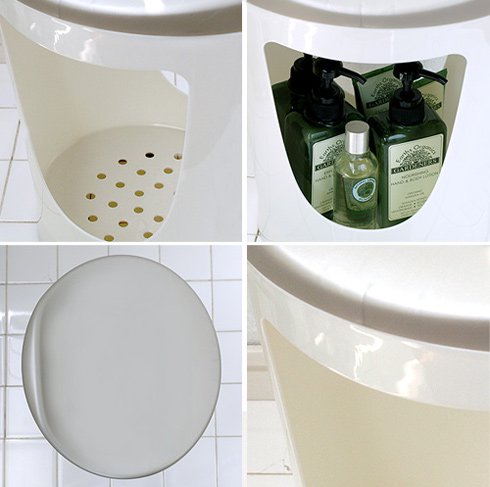 There are holes at the bottom so the water flows out.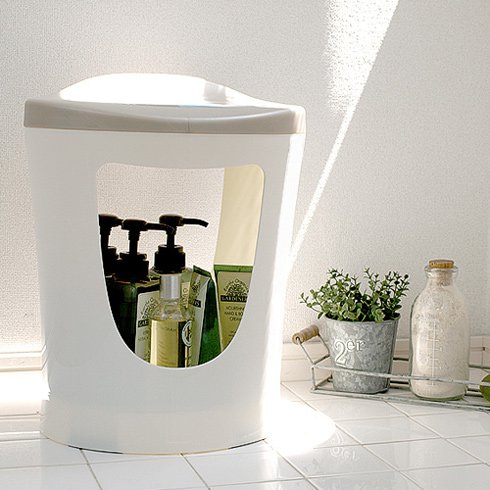 The sitting ground is very high so standing up and sitting down is easy.
You can buy it from this store.